Red lentil soup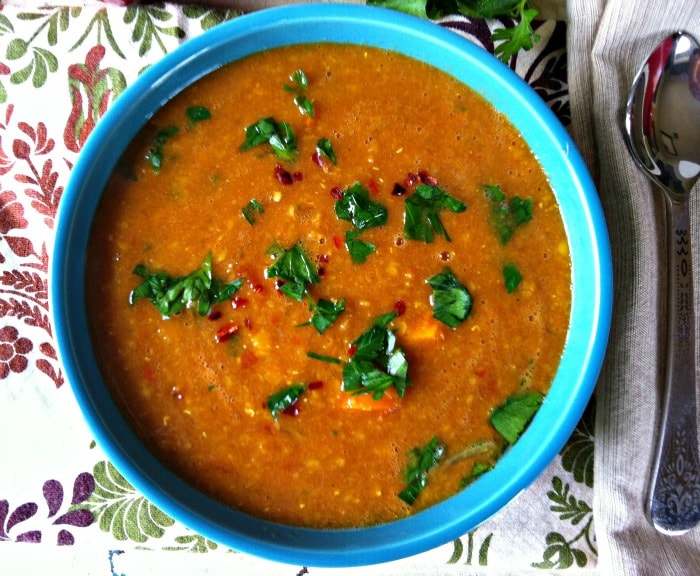 Ingredients
1 big yellow onion
1 clove garlic
3 tsp cumin seeds
1 liter vegetable stock
1 can diced tomatoes
2 cans of brown lentils
coriander leaves
1 lemon
bread
Preparation
In a cooking pan heat oil and add garlic and onion. When this becomes translucent add the cumin seeds. This should not smoke.
Add the first can of lentils, stir well.
Add the vegetable stock and let simmer for 15 minutes.
Add the tomatoes and bring to a boil again. Let this simmer for 30 minutes.
Use the immersion blender to puree the soup.
Add the second can of lentils. Add the juice of the lemon, to taste. Add salt and pepper to taste.
Serve with bread and chopped coriander leaves.