Black bean and mushroom burgers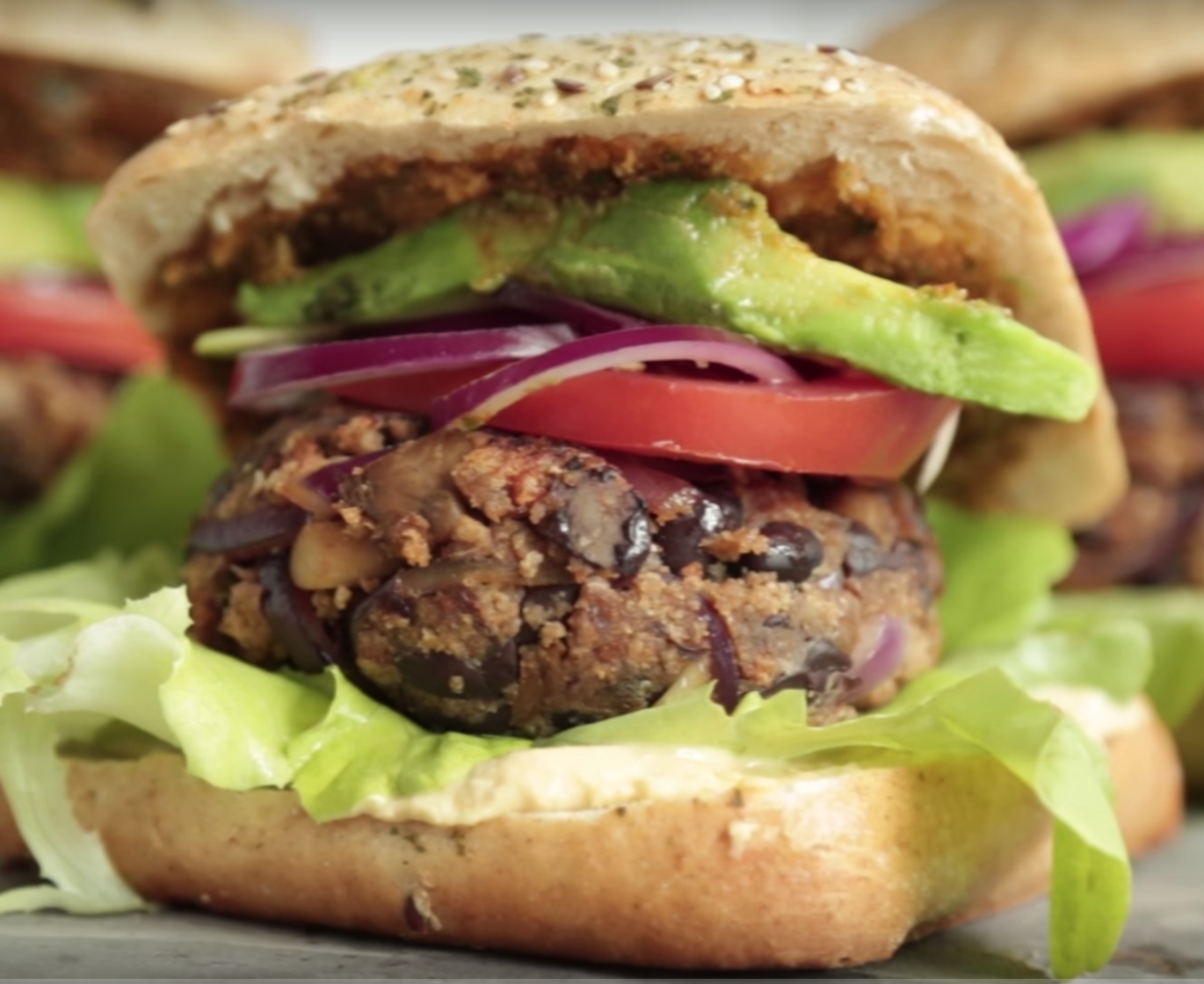 Ingredients
1⁄2 red onion (diced)
2 cloves garlic (minced)
100 g shitake mushrooms
2 tbsp tamari or soy sauce
100g bread crumbs/oat flour
2 tbsp nutritional yeast
1 can of red kidney beans
bread (Turkish, flat bread, or burger buns)
Burger condiments, all optional: * avocado * gurkins * ketchup * vegan mayonnaise * sriracha * some form of lettuce
Preparation
Heat some oil in a baking pan, add the garlic and onion. Bake until translucent.
Then add mushrooms. A minute after that the tamari. The tamari taste should go into all of the other ingredients. Then take this off the heat.
In a big mixing bowl add the kidney beans and, using a fork, smash it up quite well. Then add the mushroom mix, the nutritional yeast and the bread crumbs. Mix well. You can definitely still have some structure here. The consistency of this mix should be not too liquid and not too dry. We want to make patties with this. If the mix is too dry add some water, if it's too wet add some more bread crumbs or oat flour.
Then make patties with your hands. Wet your hands before each patty so they don't stick to your hands too much.
Grill/bake the patties in a flat baking pan.
Serve on bread with all the condiments you want. Go crazy.
Source: https://thehappypear.ie/recipe/5-minute-vegan-burger/